Jean-Claude Vallois Champagne is a family business and Jean-Guy is from the 5th generation of winemakers.
The first generation founded the winery in the late 1800s.
His parents, Monique and Jean-Claude Vallois, both came from the winemaking sector and left him the estate that is now UNESCO World Heritage.
Born in Cuis, his parents gave him his passion and respect for expertise. He grew up surrounded by premier cru vineyards and studied at the Champagne winemaking school in Avize.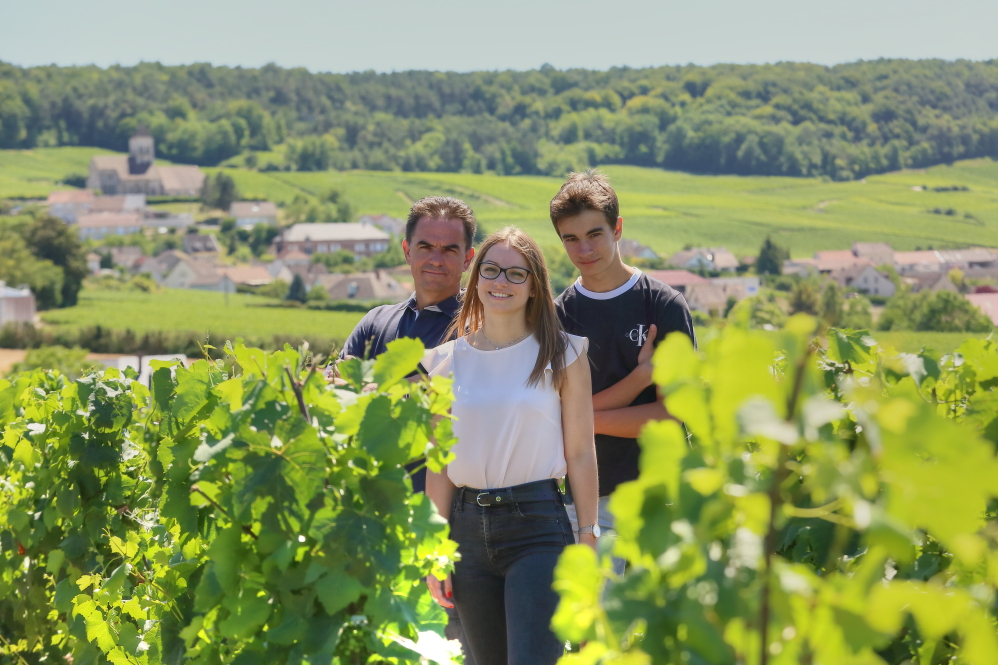 He has single-handedly run the winery true to the family tradition since 2011.
Over time and following his father's death in 2011, Jean-Guy continued to make his champagne on the family estate until 2016 when he fulfilled his dream to build a unique structure to make his champagne and where the first harvest happened in September 2018.
The 6th generation is about to join the world of winemaking as his son, Clément, is going to the same winemaking school in Avize as his father, after quality father-son time together in the vineyard from a very early age.